Yes, I Did Buy the Dog a Chicken Costume
1:17 p.m.
Friday was hellish, yesterday sort of numbish, and today I think I'll be okay.
So.
We're getting ready for Halloween, of course, because, Halloween! It's the candy-soaked precursor to Thanksgiving!
I'm very excited. I like cats, I like candy corn, I like pumpkins, I like those cheap plastic spider rings, I like giving candy away, I like crappy Halloween decorations, and I really like costumes.
I LOVE costumes.
Last year I was Cher, and Justin was Steve Zissou. But. We didn't get the DOG a costume. I know, I know. What were we thinking? He's been depressed about it for a year: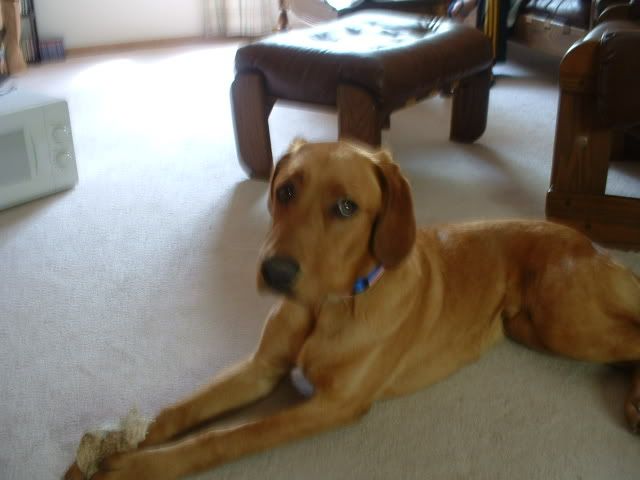 But this year! This year we are ready. Last night I ordered something special for him:
And just so you don't confuse that beautifully groomed and well behaved dog with mine, here is an artist's representation of what Monk will look like in his awesome new chicken costume:
MS Paint = heart!
Ridiculous dog costumes purchased from Drs. Foster and Smith = heart!
(I can not believe I have turned into the sort of person who buys her dog a Halloween costume.)
(But I am so glad I have.)
Love,
black sheep