Defective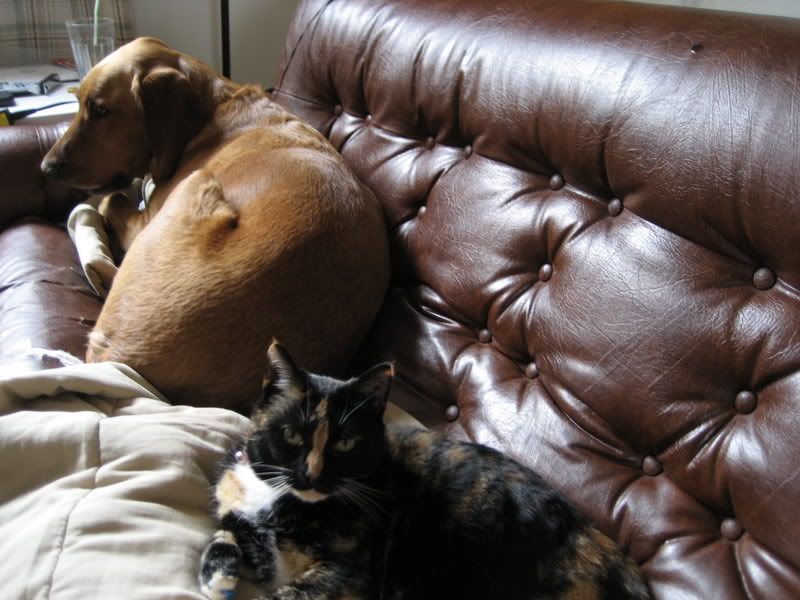 7:40 a.m.
My stupid laptop, it is dead again. Only a year old, the power jack is again all screwed up. I've ordered another AC adaptor, hoping that that will fix the problem, but I'm pretty sure the power connector itself is the problem. My Google searching revealed that hey! Your computer might be so fried from this problem you need a new motherboard, and hey! Good luck getting one for under 600 dollars! This makes me angry, especially when I read that tons of laptops have this problem and it is blamed on a "design flaw."
Design flaw!
MAYBE SOMEONE SHOULD CHANGE THE DESIGN.
Speaking of things that are no longer working correctly and therefore are annoying me horribly, the dog decided that since I bragged about his amazing potty prowess on the
Internet
he would just, you know, go ahead and start acting like a jerk again. It seems that squirrels (and even the
possibility
that squirrels could appear out of
thin air
) are more important than emptying his bowels. And I know they need to be emptied. They really, really do. Deadly fumes are wafting from his nether region. (You guys are glad I talk about my dog's poop, right? Lucky, even.)
On our walk this morning, in addition to making a jackass of himself while looking for squirrels, the dog got excited when we saw a cat following a few children to school. (We live close to a church's school of some sort.) It was obviously their cat, as they were yelling at her to "GO HOME, TRACY" (
Tracy?
) and she was all doing the persistent flirty sashaying kitty walk and pretending they weren't trying to chase her back to their yard. It was very cute and hilarious, as the kids stood there yelling and pointing while the cat lovingly plastered herself to their legs.
Aw.
Kitties.
I'm sort of worried about our
evil
cat. She's had a small dark brown speck in her left eye for a long time, and in the spring I asked the vet about it. She said to not worry unless it changed. Yesterday I noticed the dark speck had grown, and so I held her down, (risking my life, of course) pried open her weird little cat eyelid, and had a good look. The dark speck seems to be overtaking her entire iris, and I ran to the computer and quickly found lots of info on
this
, which seems to be precisely what's going on. We know she's at least 9 or 10 years old, and before we adopted her, as far as we could tell she spent a lot of her time out in harsh Wyoming weather with very little
veterinary
care. So it stands to reason that some older-kitty issues are going to pop up. (Plus, surely she's senile, because why else would she be begging for food two seconds after a meal or biting us for no reason? Other than her being evil, of course.)
The truth is, she's (partly) a very sweet and (nearly always) an affectionate little cat, and we love her a ton and have been thrilled to have her, ever since the
day
we moved to Wyoming and learned that a cat came with the house. She's part of our pet-infested family. She loves us violently. She's hilarious and ridiculous and awful and awesome, and realizing she is getting older and facing her mortality is sobering. And confusing--she's currently hopping insanely around the den chasing a cricket. Reading things like "the cat often dies from other causes before the melanoma gets serious" and "recommend the eye be removed" felt awful.
Love,
black
sheeped